How to Plan a Corporate Event
This is a Guest Post by Diana Smith
Till some years ago, "party" and "business" have rarely ever mixed. Parties were associated with loose, chill social events for celebrations and gatherings that have more to do with mingling and jamming than actually doing business.
However, with the progression of business culture, parties have found their way into the business world and changed the business arena for good. Naturally, the line of socially acceptable conduct in business oriented gatherings hasn't changed, so it's still absolutely inappropriate to get drunk as fish and fall off of the karaoke podium. As long as you are acting gracefully you'll be welcome to any business party thrown.
Business parties have come close to team building occasions and they are an amazing opportunity to get all the people you are working with in one place, giving the group the opportunity to get to know each other, talk business with a drink in their hand and enjoy the atmosphere set by all the entrepreneurs present.
If you are looking to organize a business party, here are some amazing tips to follow and make that party a success.
Schedule in advance
We all know business people live on their schedules so it's important to let everyone in advance when and where the party is going to take place. Even a month ahead notice is a great way to let the parties know when they are expected.
Send out the invitations via email, post or whichever other way you prefer from 15 days to two months ahead and ask for RSVP from your friends and colleagues. This will give you a clear insight into how many people to expect and them the time to organize their schedule.
Rely on exterior services
Preparing all the food and drinks yourself may be a bit cheaper than ordering everything in but it takes too much time and energy to get everything sorted. In the long run, it always pays off better to hire catering services, professionals who have got the experience in organizing various social events, including business gatherings.
After getting all the RSVPs, talk to your local catering services to see which price fits best.  Make sure you have various meals and drinks, including vegetarian plates and non-alcoholic drinks.
Also, make sure the catering services you opt for come with waiters or have a properly organized buffet serving.
Choose a venue
If your offices are big enough, your business gathering may as well take place there. If that be the case, hire cleaning services in advance as there will be so much stuff to take care of before Monday.
If you decide to go with a venue, choose it depending on the number of attendees you plan to invite to the event.
Many venues today offer catering services, decorations and other "favors" along with the venue, so it may be wise to give it all a good research before you book anything.
The life of the party
A usual idea of a business party is a smart-suit-and-tie-attire. Yet, not all business parties have to be uptight and strictly formal. This is especially true if you live in a hot area or run a business that's dealing with the entertainment industry.
It's important to keep your guests entertained and joyful and what better than various games to keep them going. A playful game of charades, a masquerade ball, a theme party… almost anything that pops into your head may be a perfect way for your colleagues to have fun. These days you can find Costume One`s costumes online which provide a wide variety of ideas for costume parties, there are plenty of ideas for masks to pick and games to play. Do your research and who knows what awesome thing you'll come up with!
Entertainment matters
Similar to the ideas mentioned in the previous paragraph, the entertainment that is music is pretty important for every event. Decide whether you want to hire a DJ, a band or play the music yourself. Consider the fact there will be a bunch of people there with different music taste, so don't go for something aggressive. The best music for business parties is often jazz (any kind), pop and anything mellow.
Hopefully, we've helped you wrap your head around the idea of a business party and have given you some helpful ideas and insights. Whatever you do, make sure your business party starts off classy and ends in such a note.
If you enjoyed reading this post I would appreciate your feedback so please share, tweet, google+ and comment. Thank you
P.S. – For $1 why not try out our all in one tool suite, saving you almost $500 a month – for 7 days it has to be worth trying – doesn't it? Click HERE for more info …………… We can help you stay focused ………….
P.P.S. – Click the link and get a 3 day $2 trial period with My Lead System Pro===>>> HERE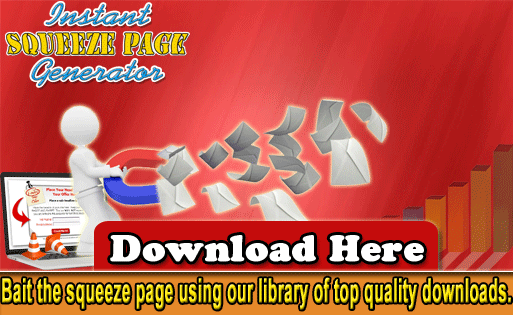 P.P.P.S. – PS: I've been able to get you FREE Lifetime Membership in Instant Squeeze Page Generator – 
the one site where you can build killer squeeze 
pages with a click and play wizard!